Custom Jewelry
Why create custom jewelry?
For Katherine, the owner of KJK, there is one essential reason to create a custom collection: to create a body of work that is unique and relevant to your store itself or to your customer's positive experience at your store. Jewelry is art and fashion, but is also a souvenir. Someone once said of jewelry, "it is a tangible reminder of an intangible experience."
Custom jewelry often bears the brand of the store. It is a very personal way of endearing yourself to your customer.
What is KJK's experience with custom jewelry? Who have we worked for?
Katherine has been creating custom jewelry since the early nineties. Her first custom pieces were for the Corcoran Gallery in Washington D.C. Since then, she has created custom collections for The White House Historical Association, the Museum of Fine Arts Boston, the Cleveland Museum of Art, Top of the Rock, and NYC's MTA, just to name a few. This year alone, she has designed for the US Senate, The Library of Congress, and The United Nations.
The White House Custom Collection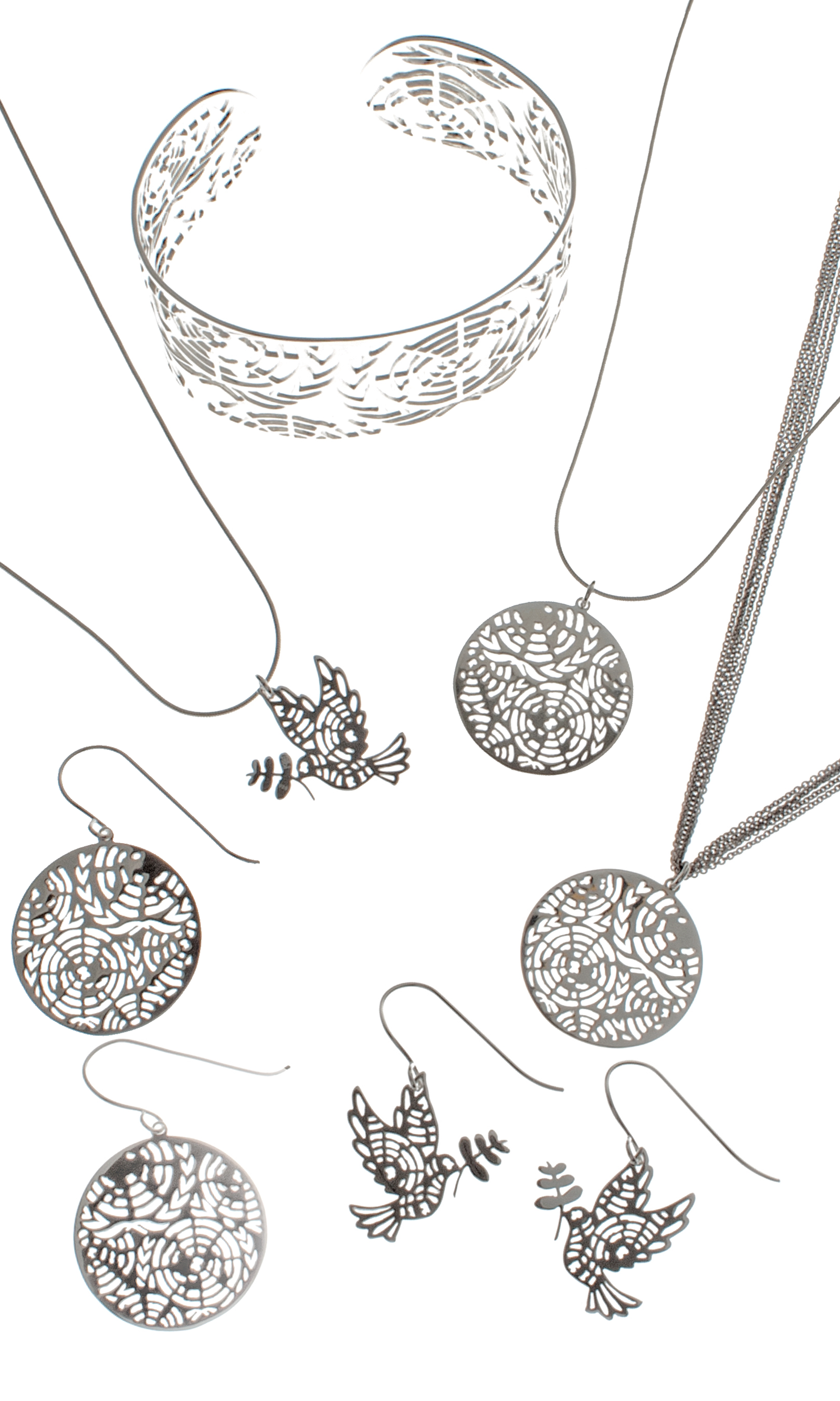 The United Nations Custom Collection
The US Senate Custom Collection