Custom Jewelry
Why create custom jewelry?
For Katherine, the owner of KJK, there is one essential reason to create a custom collection: to create a body of work that is unique and relevant to your store itself or to your customer's positive experience at your store. Jewelry is art and fashion, but is also a souvenir. Someone once said of jewelry, "it is a tangible reminder of an intangible experience."
Custom jewelry often bears the brand of the store. It is a very personal way of endearing yourself to your customer.
What is KJK's experience with custom jewelry? Who have we worked for?
Katherine has been creating custom jewelry since the early nineties. Her first custom pieces were for the Corcoran Gallery in Washington D.C. Since then, she has created custom collections for The White House Historical Association, the Museum of Fine Arts Boston, the Cleveland Museum of Art, Top of the Rock, and NYC's MTA, just to name a few. This year alone, she has designed for the US Senate, The Library of Congress, and The United Nations.
The White House Custom Collection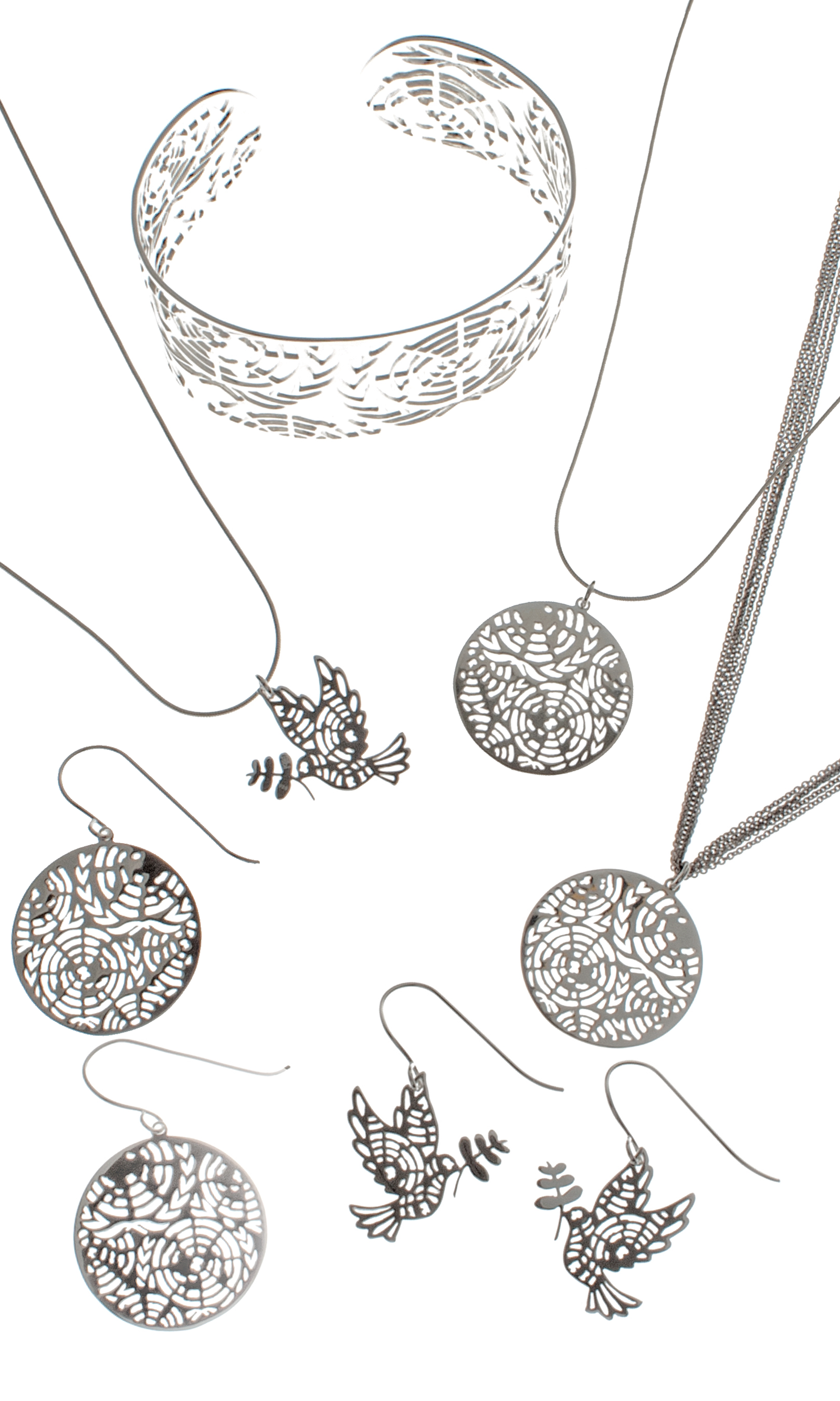 The United Nations Custom Collection
The US Senate Custom Collection
Who benefits from custom jewelry?
Everyone, from cultural institutions to charities to individuals. Everyone appreciates customization, and everyone remembers where they bought a special, custom piece.
What does custom jewelry cost?
There a moderate initial investment in creating a custom collection because there are castings and carvings that need to be made. The cost depends on the complexity of the design. I would not approach designing a custom collection unless I was prepared to spend $1000. That said, once we have the casting, we can often use the same piece for many different styles, including necklaces, bracelets, earrings, cufflinks, lapel pins, etc.
If you are unsure if it is the right time for your organization to purchase custom jewelry, ask! Once we know more about the size and nature of your business, we can advise you on whether or not a custom collection would be a good investment.
How long does it take to design and deliver custom jewelry?
Depending on how quickly the client grants approval on designs, costs, and materials, we can manufacture custom pieces within 8-10 weeks. We principally cast our metals in the USA. Our beading work is done in our NYC studio. Our watches, umbrellas, and certain jewelry items are made abroad.
Why is KJK Jewelry unique in its approach to custom jewelry?
KJK can take those castings which are the most costly part of the process, and mix them with cultured pearls, semiprecious stones, and colorful glass to create different statements for different seasons, keeping the jewelry fresh and fashionable, preserving and maximizing your investment.
Many other companies will create only the castings. After a time, castings become dated because your customers have all seen them before, and the return on your investment begins to diminish. By reimagining your pieces every so often, and by adding stones and color, KJK can keep the contents of your display case looking new and bright.